Services
Pre-Clinical Consulting
Capabilities
Regulatory strategy

Clinical development planning
Clinical trial designs customized to sponsor's product.
Timeline and budget for each design
Karma Characteristic
We develop plans based on the current and future clinical landscape.
Specialized Expertise
The Karma CDP core team includes experts in regulatory strategy, statistics, and clinical operations, along with an oncologist and a non-clinical expert

Our specialized team can recommend the most efficient route to market for a new drug, device, or diagnostic product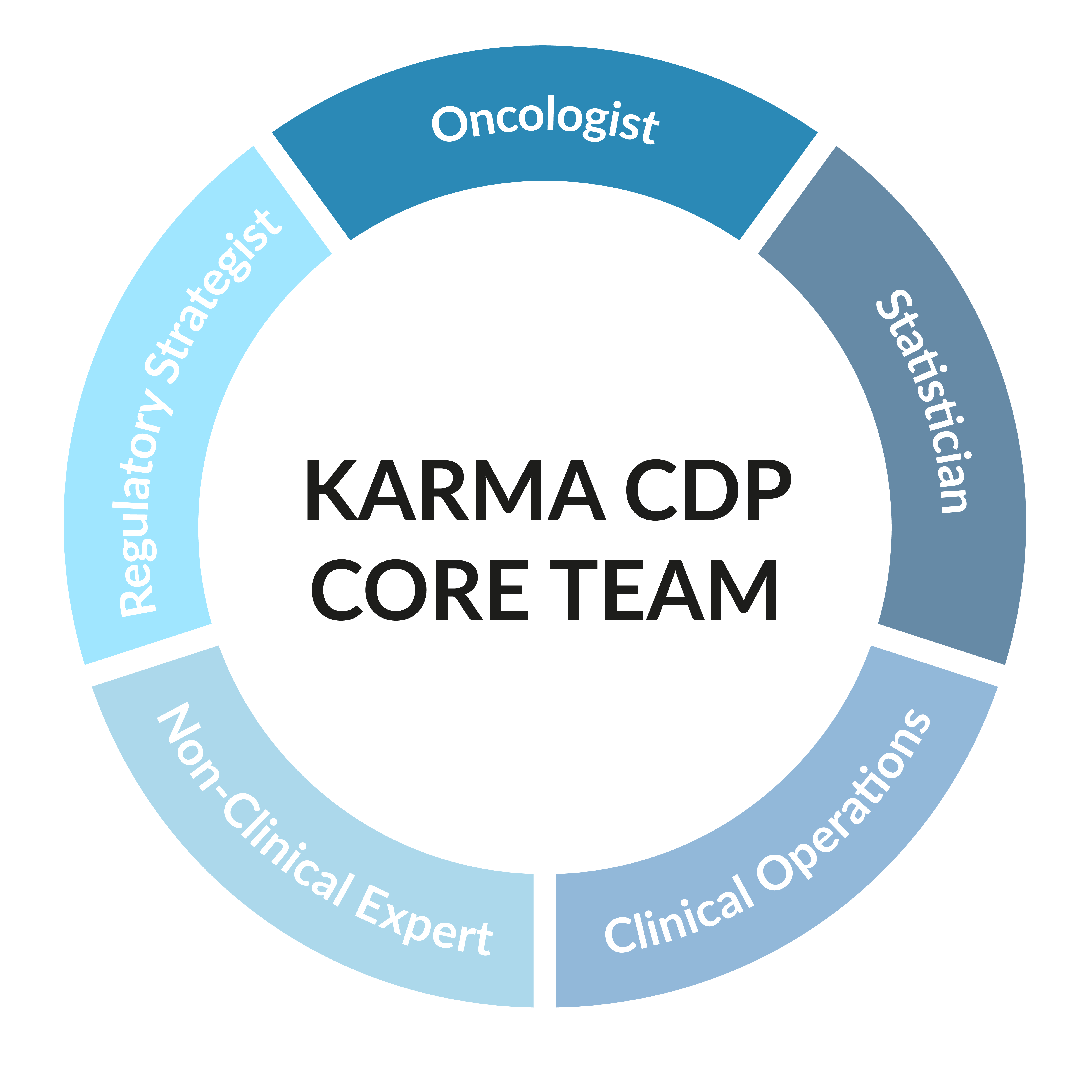 Bespoke Services
We provide a tailored clinical development plan for your product with regulatory strategy and options for clinical study designs for phases I-III

We take into account multiple factors specific to your product:
Tumor Type
Possible Combination Therapies
Comparator Agents
Country and Site Selection
Regulatory Strategy
Your Company's Ultimate Aim
Available Budget
Desired Timeline
Karma Characteristic
Based on your business requirements, we can present multiple options, each with a different timeline and budget so you can make informed decisions with your investors.
Flexibility
The Karma CDP Core Team provides small and emerging biotechs with deep expertise while keeping operations lean and cost-effective

We only involve additional team members when required or requested
When necessary, we can readily reach out to our global network of key opinion leaders for external perspectives and insights
Karma Characteristic
Team Karma can come in as early as lead optimization or the pre-clinical stage and then partner with you to develop a strategic plan to go from first-in-human trials all the way through to regulatory approval.